001Lithium X is done! - James returns to London
Details

Category: Latest updates
001Lithium X completed filming in Vilnius.  James flew back to London this morning.
11 July 2017: Anna @messbrewster shared this on her IG.  Many thanks!!!
Thanks James D'Arcy for being an all round Great leading man 

After three weeks of night shoots and sometimes in inclement rainy weather,  001Lithium X wrapped on 09 July 2017.
There are a few more pictures of the night set from Natalex Apartments FB from last week who posted that the magnificent James D'Arcy was walking the neighborhood because he was given the main role in the American movie about ozone or zombies?  She wasn't sure what.
 29 June 2017: Lukas @sidlauskaslukas tweeted At night, when the yard becomes a shooting area. As far as I know, it will be a fantastic drama called X 001Lithium. Film director Guy Moshe, and the main page role, James D'Arcy.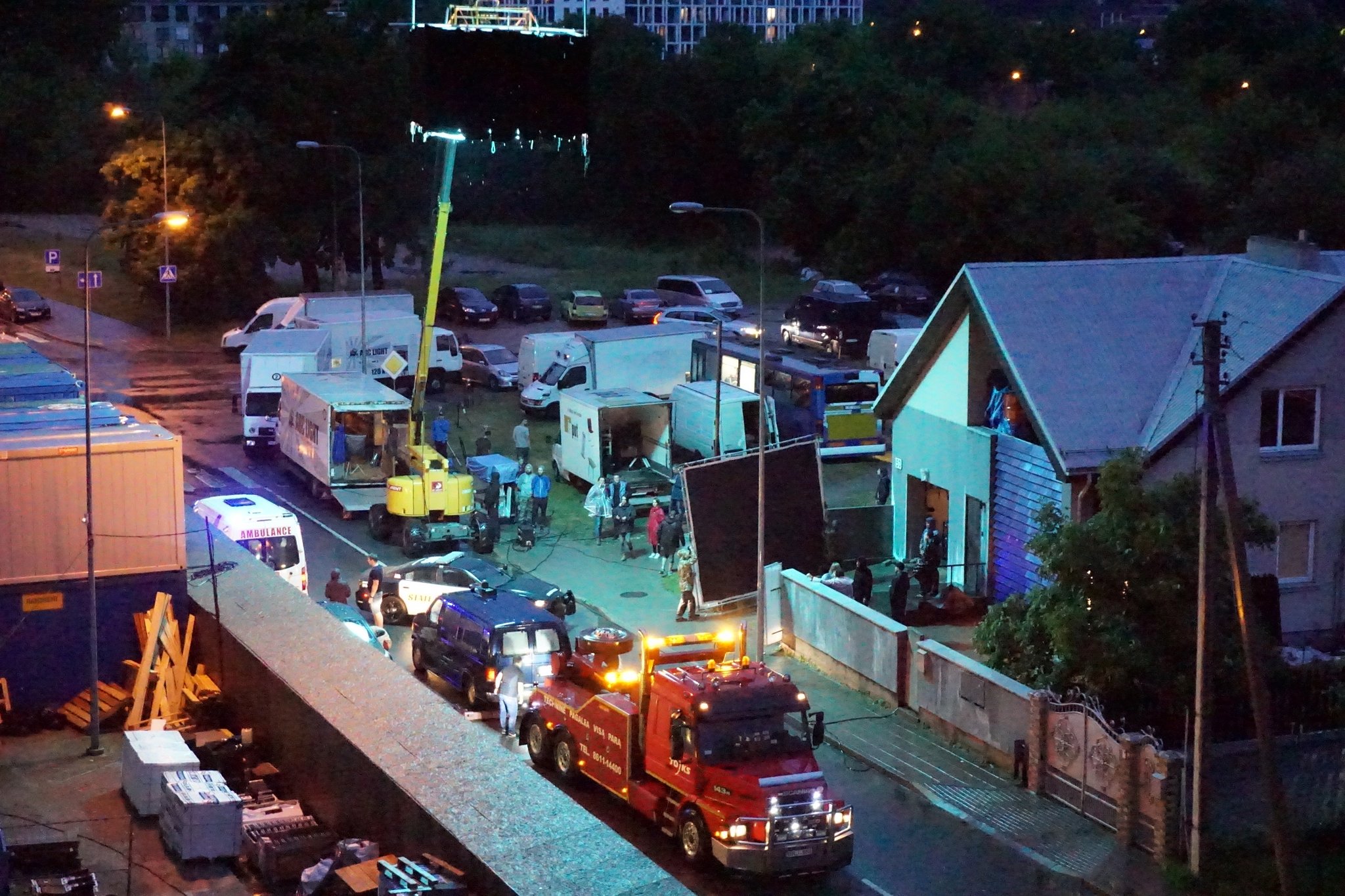 It seems to have wrapped early as a call for a body double per Actors Agency Lithuania came out on 01 June for work till 12 July.
Hi, The movie is looking for a double who looks like aktorių and free from 12 June. Before 12 July, in vilnius. 
Important Height-190 cm (+- 2 CM), hair color as in the picture, eyes light colour (Blue, green, Grey).
Hardly surprising it wrapped a few days ahead as we know James to be an incredibly efficient actor.
So now we wait for the much anticipated World Premiere of Dunkirk this Thursday, 13th July 2017 at Odeon Cinema, Leicester Square, London.
James will be attending along with Tom Hardy, Cillian Murphy, Kenneth Branagh, Mark Rylance, Christopher Nolan, Fionn Whitehead, Jack Lowden, Aneurin Barnard, Barry Keoghan and Harry Styles.  
Red carpet arrivals around 5.00 to 6.15 PM.   Warner Bros.Red Carpet Viewing Instructions   You need a wristband!
You can watch live stream on Dunkirk Facebook