Dinard Festival (Day 4): Deliberation Castelbrac & Closing Ceremony
Details

Category: Latest updates
Overlooking the splendid Emerald Coast at Castelbrac, the Jury was treated to lunch today, hosted by Dominick Adrian, the hotel director. The restaurant was a great place for the jury of the 27th Dinard British Film Festival to deliberate over the films to win the Golden Hitchcock, the Jury Prize and Best Screenplay from the 6 films in competition. I find it quite fitting that James would put on a striped referee shirt. Maybe it went into his subconscious.
At 7.45 pm, the Jury entertained the crowds in front of Cinema 2 Alizés. The women wore piqued flowers in their hair giving a spring note to their eccentric hairstyles, while Julie Ferrier paraded with a fur hat of the British guards bringing laughter to the red carpet. News Source: Oest France "Glamour and Humour to the Dinard Closing"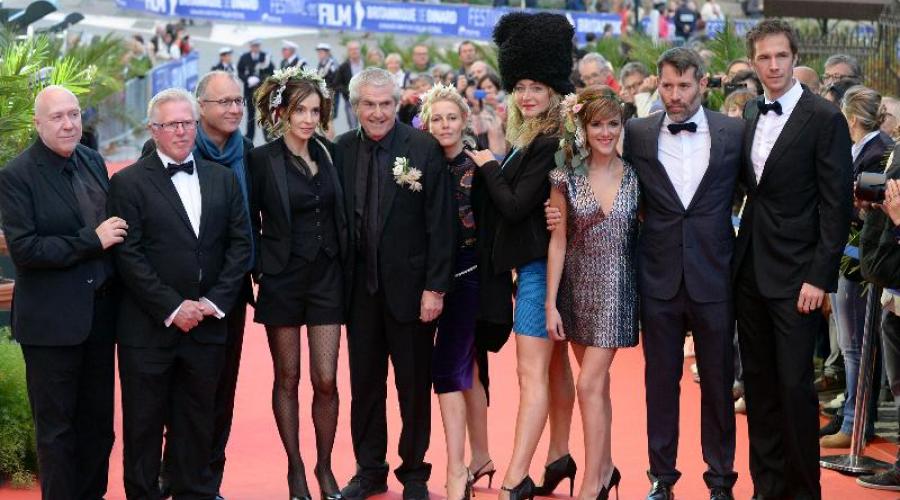 On the red carpet jury members: Colin Vain, Phil Davis, Eric Lagesse Anne Parillaud, Claude Lelouch, Florence Thomassin, Julie Ferrier, Victoria Bedos, Lespert and James D'Arcy.  Photo by Marc Ollivier.
At the award ceremony, James brought his special brand of humour, wearing an emblem from the festival poster, yellow wellies! (twitter photo @stephchermont, merci! ) - the winners and members of Jury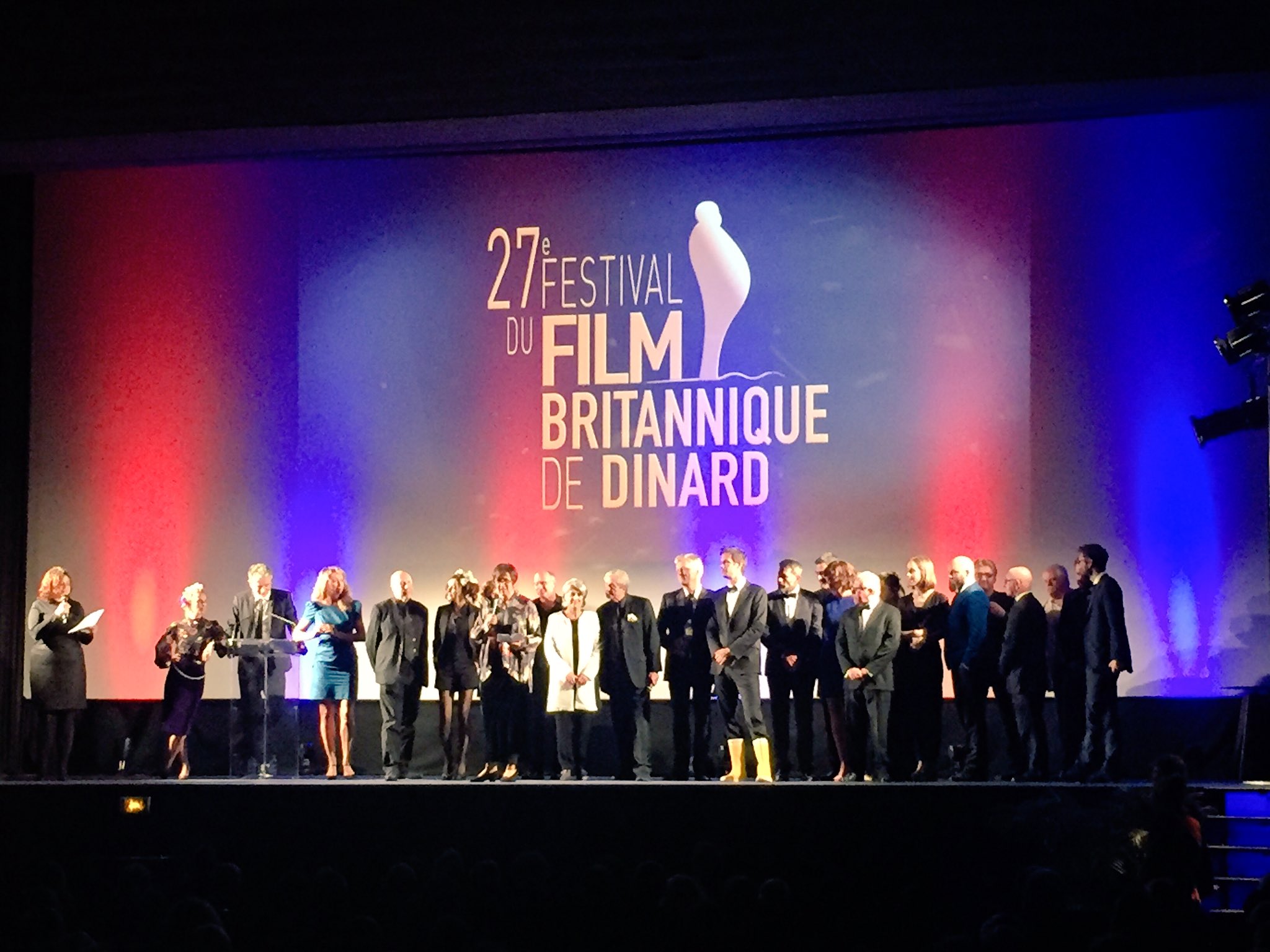 The overwhelming sweep of the night was the comedy by John Carney, Sing Street, winning the Golden Hitchcock + Grand Jury Prize + Best Screenplay, and Special Mention of the Jury to Away by David Blair.  
Finally someone posted a good photo of James with the wellies. Many thanks @superfillion (twitter)!
The Daily Dinard Show: Day 4