Dinard Film Festival (Day 2): Jury Walkabout and Opening Ceremony
Details

Category: Latest updates
The light drizzle in Dinard did nothing to dampen the enthusiasm of the festival as the members of the Jury made a late morning walkabout and entered the Casino Barrière for the official Opening Ceremony in the evening. The public and the press never tire of pictures of Claude Lelouch, Julie Ferrier, Victoria Bedos and a lovely English gentleman, James D'Arcy, who according to Ouest France, "meets the demands of the ladies." Gosh, how is that even possible?  (Photo by Marc Ollivier below)
 Film producer Colin Vaines tweeted a pic "With two lovely friends who are also on the jury with me, James D'Arcy and Phil Davis."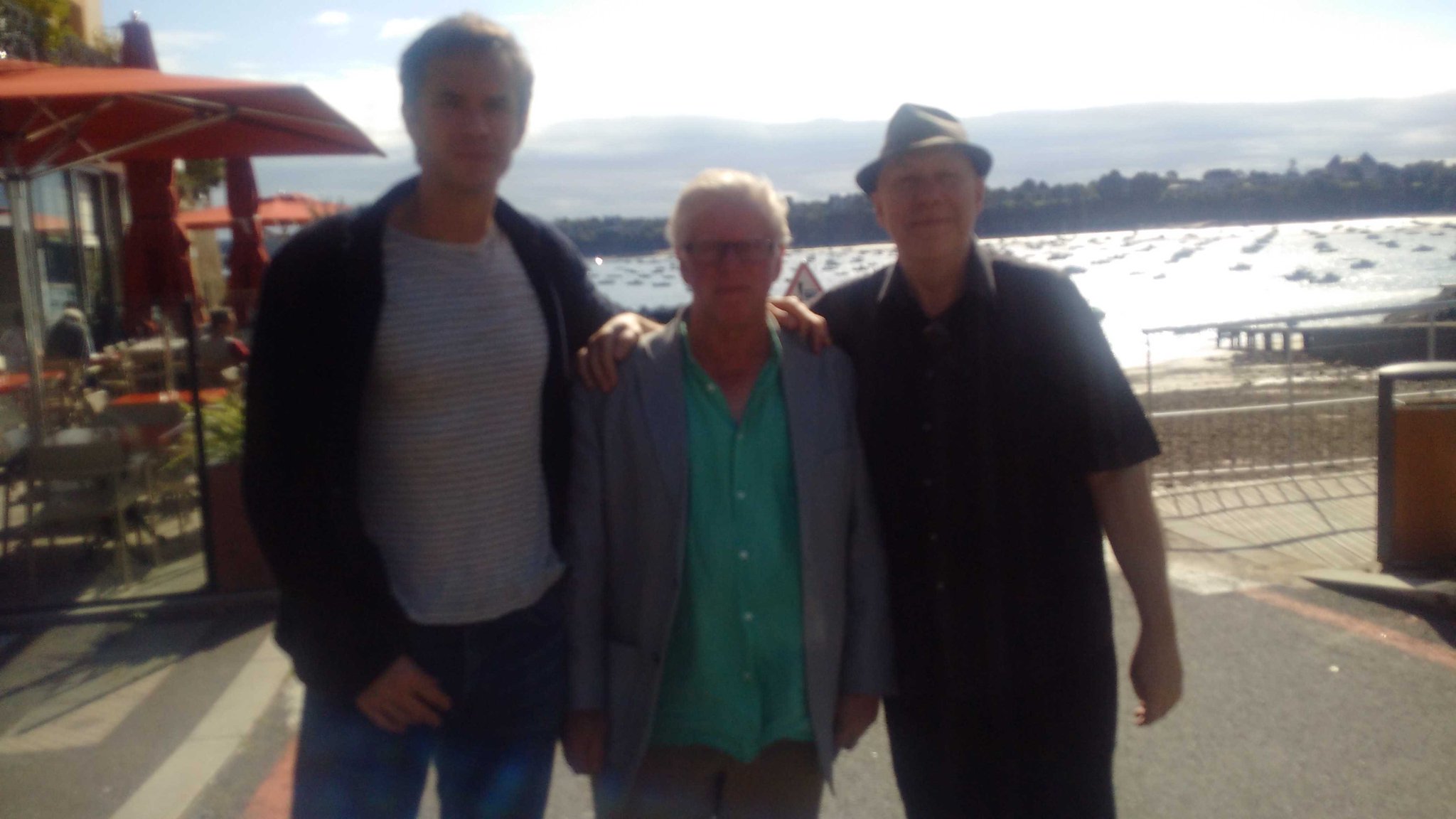 A red carpet walk and photos again, before the opening ceremony. (photo @CoralineLafon twitter, many thanks!)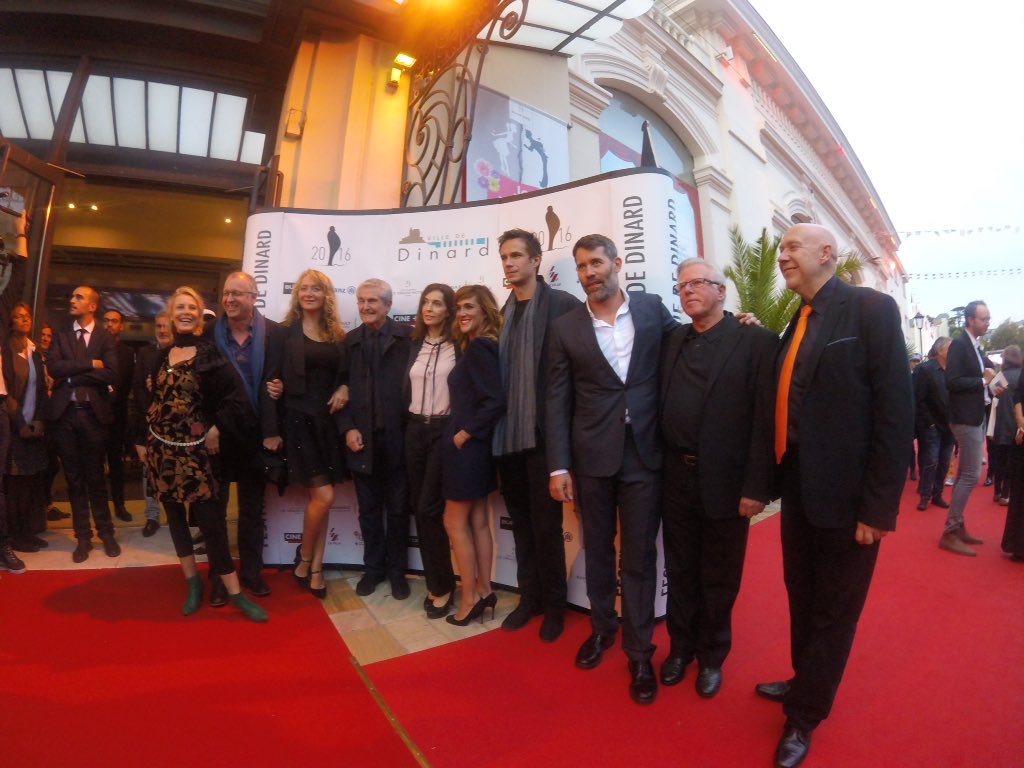 A few minutes before the Opening Ceremony, the Jury pose in the lobby of the Grand Hotel.
Around 7 pm, inside the Casino Barrière. the mayor of Dinard welcomed the audience, then Claude Lelouch presented his team.
There was a short cocktail before Whisky Galore was shown as the opening film.  (Photo below by Mehdi Omais on twitter, many thanks!)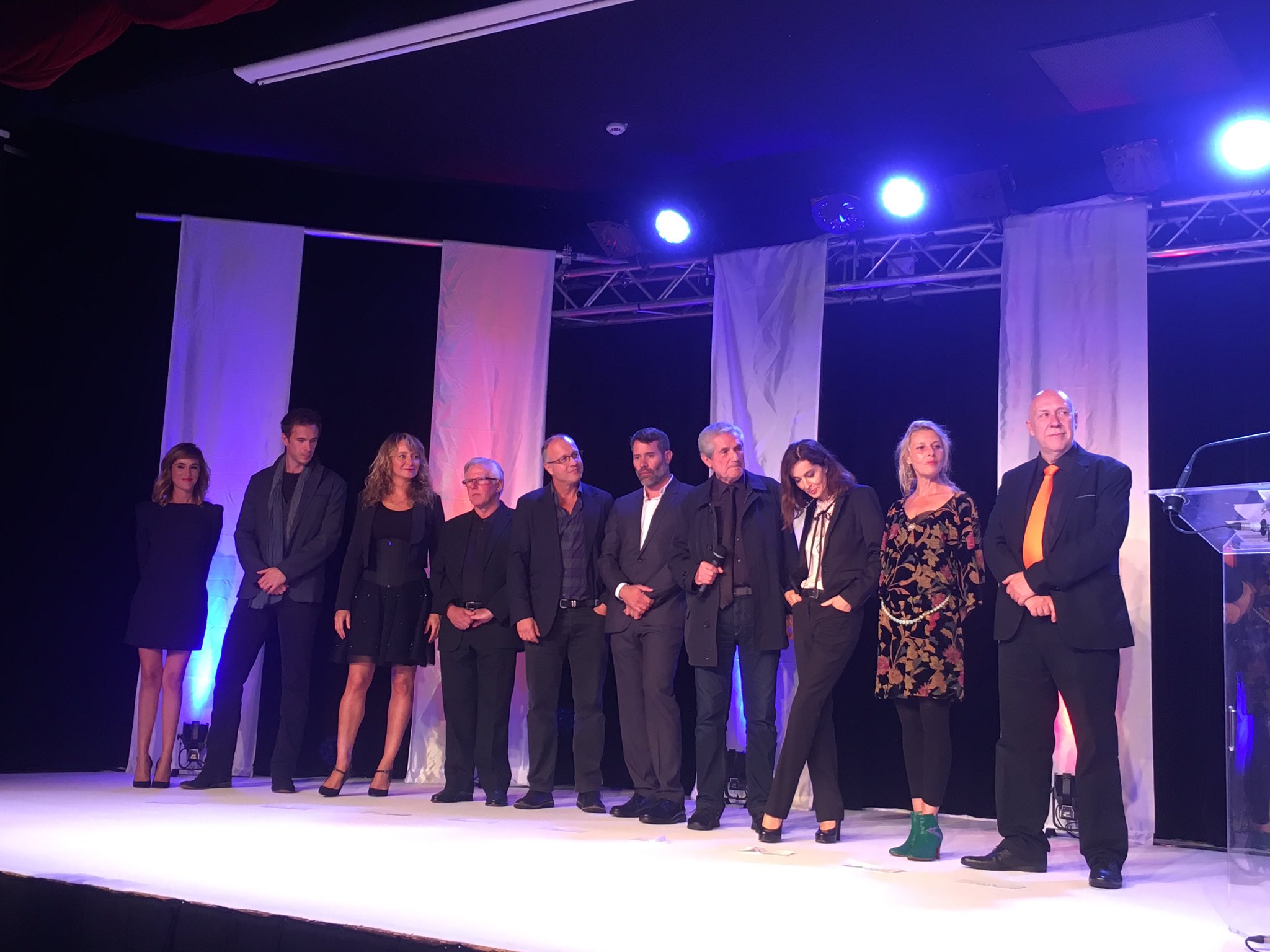 The "beautiful (and funny) jury!" go to the beach front for photos.
Many thanks to the Festival du Film Britannique de Dinard for taking many gorgeous photos (such as the ones above) and putting them on their various social media sites. Official Website Photo page   Flickr   Facebook   Twitter   Instagram  Youtube   Some hunting is required but is always well-rewarded!
Getting cornered by fans is always beneficial for us...  Here's Nicolas LEPETRE twitter pic of the night.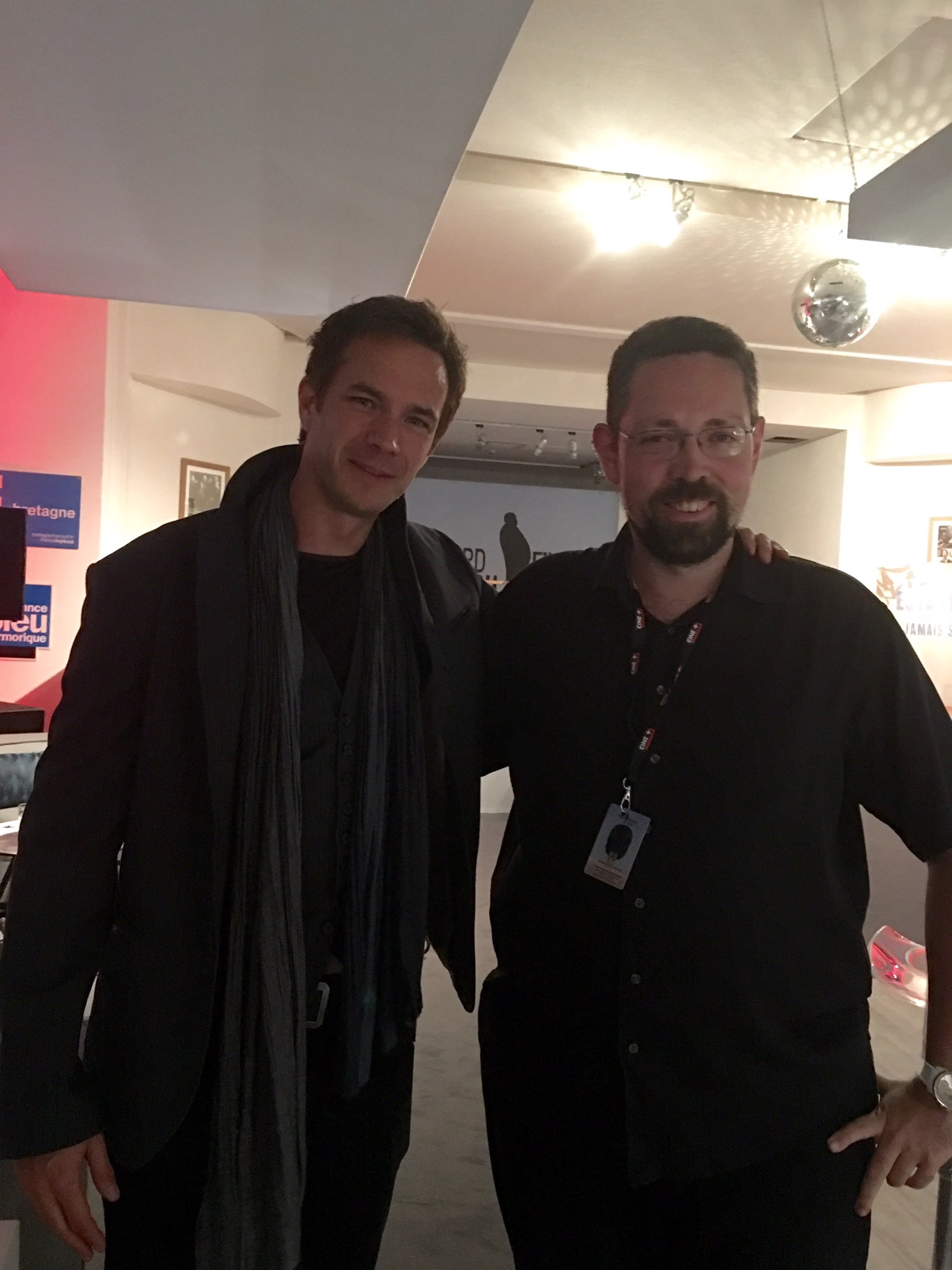 Go to Public Appearances Gallery to see all the photos of the day (52).
The Daily Dinard: Day #2 ( James walking towards the stage ) 
Mag Cinema Opening Ceremony.