"That's a wrap!" for war epic, Dunkirk
Details

Category: Latest updates
On Friday, 02 September 2016, the production staff at Warner Bros. Burbank Studio marked the end of filming by postings snaps on instagram. P.A. @manjarinakijany posed with director Christopher Nolan at the Dunkirk wrap party yesterday.
Jack Taggart, head costume ager/dyer posted on his facebook: 
"And.... After months in Europe and World War II refought and won.."
Costume designer,   Krista Guggia posted on her instagram:  (Harry Styles must be standing on a box of vodka)
@kristaan127: "And that's a wrap on Dunkirk! It's been an absolute pleasure to work with this true class act. 7 long, crazy months and I can't wait to see the final product!"
In recap, the production dubbed "Bodega Bay" which began in 23 May, ended on 02 September.
23 May - 22 June:  Dunkerque, France
24 June -22 July:  Urk, Netherlands
25 - 29 July:  Swanage & Weymouth, Dorset, UK
03 - 05 August:  Daedalus Airfield, UK
08 Aug - 02 September:  Warner Bros Burbank Studio, Universal Studios  &  Point Vicente Lighthouse, Los Angeles, USA
Dunkirk is now formally in post-production and will come to theatres worldwide, next summer, July 19, 2017 in Belgium, France, Sweden and July 21 for USA, UK, Germany 
Looking forward to seeing our handsome Lieutenant-Colonel Winnant of the BEF on the big screen next summer!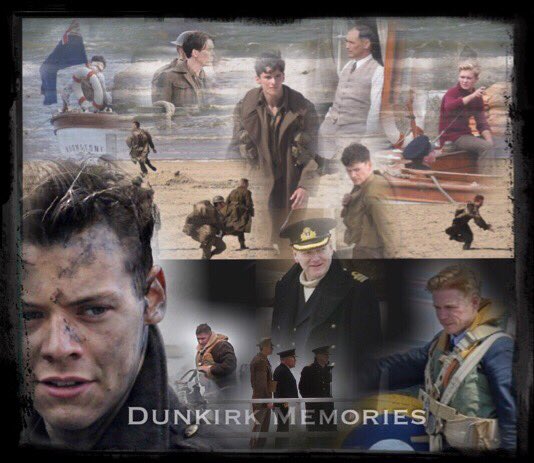 (memory collage by @Snow_Ladybug, many thanks!)