James D'Arcy steps into the role of Ludovico Sforza
Details

Category: Latest updates
James steps into the Italian Renaissance in a new role as Ludovico Sforza in a high end television series about Leonardo da Vinci.
This was confirmed from IMDB and an article from TV Serial Italia.
Filming began on Monday, December 2 in Formello, Rome for "Leonardo" and will continue till late April 2020.
James will be in Episodes 1,2,3,4,5, 8 so it seems like this could be a major supporting role.
Who is Ludovico Sforza?
One of the wealthiest and most powerful princes of Renaissance Italy, fourth son of Francesco Sforza, he was a regent (1480-94), then the Duke of Milan (1494-98). He was called Ludovico Il Moro (The Moor) because of his raven hair and dark complexion. As a ruler, he was strong, astute, also ruthless, pitting foreign powers against each other which ultimately led to his downfall. 
For 18 years, Ludovico offered Leonardo esteem, affection and the financing of his endeavors in any field from costumes, mobile architectures at his court banquets, equestrian monument, irrigation, military engineering, sculptures and of course, paintings.. A cultured and generous prince, Ludovico Sforza is probably best known as Leonardo's patron who commissioned the mural of "The Last Supper" which can still be visited today in the refrectory of the Monastery of Santa Maria delle Grazie in Milan.

Working Title:  Leonardo (2020)
TV Series: 8 episodes
Runtime: 52 minutes
Genre: Historical Drama
Budget: €2.5 and 3.5 million per hour (€28 million for the series)
Writers:
Frank Spotnitz (The Man in the High Castle, I Medici, X-Files)
Steve Thompson (OFTA winner for Sherlock)
Gabbie Asher (Call the Midwife, EastEnders) – Episode 3
Directors:
Daniel Percival (BAFTA winner for The Man in the High Castle) - Episodes 1,2,3,4, 7, 8
Alexis Cahill (real name Alexis Sweet) – Episodes 5 & 6
Camera:
Steve Lawes (BAFTA winner for Sherlock)
Film Studio: Lux Vide located just outside Rome (Anna Karenina, War & Peace, I Medici) 
Synopsis:
Leonardo is an eight-part limited series telling the incredible true story of the definitive 'Renaissance man'.
Born the illegitimate son of a notary in the rural town of Vinci, Leonardo's lonely childhood leaves him with a relentless, near-superhuman drive to understand everything.
Under questioning by a Milanese investigator who holds Leonardo's life in his hands, we come to see the terrible personal sacrifice that led him to create masterpieces that changed the way we see the world forever.
Each episode of the series examines one his masterpieces or works starting when he was a young man to yield some clue or secret that drove him to become a genius, not only as an artist, but also as a pioneering engineer, inventor and scientist with ideas so out of the box and centuries ahead of his time.
It's about the stripping back of this enigmatic personality to reveal a truth that I don't think many people are aware of with him, and that has perhaps been purposefully not discussed over the course of the many years that people have been interested in Leonardo. And that's seeing him as this illegitimate child, as a gay man, very much as an outsider.   - Freddie Highmore
Cast:
Aidan Turner (Poldark, The Hobbit) will portray Leonardo Da Vinci
Freddie Highmore  - Stefano Giraldo (fictional 15th investigator) 
Matilda De Angelis - Caterina Da Cremona ( Milanese noblewoman & Leonardo's muse)

Giancarlo Giannini - Andrea del Verocchio (Renaissance Master & Leonardo's teacher)

Robin Renucci - Piero Da Vinci (Leonardo's father) 
Filming: 02 December 2019 to late April 2020 (4 months)
Filming Locations:  Formello Rome, Mantua, Le Grazie & Sabbioneta from Feb-March 2020 then back to Lazio region
Co-Producers and Distributors:
Rai Fiction and Lux Vide (Italy)
Big Light Productions (Frank Spotnitz - U.S.)
Alfresco Productions (Freddie Highmore - U.S. & U.K.)
The Alliance (Rai Italy, France Télévision, ADF Germany)
Sony Television Pictures (International)
Release Date:  Autumn 2020 on RAI 1 & RAI 4K (European TV broadcast followed by next day streaming)
                          2021 for the rest of the world (more than a hundred TV companies have shown interest in the series)
 Official Sites:  BigLight   Luxvide  frankspotnitz
James is in the royal box at Wimbledon Championships today
Details

Category: Latest updates
Day 4 of the Wimbledon Championships at the All England Lawn Tennis and Croquet Club, Wimbledon, 04 July 2019.
Guess who is in the royal box of centre court?   
It's our James D'Arcy sitting between a mystery lady to his right and Joely Richardson to his left.
Joely Richardson plays Lady Farrier in The Rook which premiered on Sunday.  There is also a Made in Italy connection as she is the daughter of Vanessa Redgrave, the sister of Natasha Richardson, which makes her the aunt of Micheal Richardson & sister-in-law of Liam Neeson. 
James seems to be in good spirits as he shares a joke with his seatmates.  Sitting almost in front of James, wearing a purple sweater is Lady Sarah Chatto (formerly Lady Sarah-Armstrong-Jones), the Queen's niece or Princess Margaret's daughter, and Prince Harry's godmother.  
James D'Arcy in the ensemble cast for Nat Geo's THE HOT ZONE
Details

Category: Latest updates
National Geographic announced yesterday (13 Sept 2018) that James D'Arcy is among the 8 new cast members joining Julianna Margulies (The Good Wife, ER) in THE HOT ZONE, a new scripted TV mini-series with 6 episodes that will premiere globally in 2019 on Nat Geographic Channels. 
James will appear in all 6 episodes according to IMDB.
Based on the international best-selling novel by Richard Preston, The Hot Zone recounts the terrifying true story of the origins of the Ebola virus from central African rain forest and its first arrival on American soil in 1989. 
The Hot Zone will be a dramatic, high-stakes scientific thriller with a courageous, brilliant and determined heroine at its center.
Production began in Toronto yesterday and they will also shoot in South Africa in early December.
Shooting Dates in Toronto: 13 September - 16 November 2018.
Film crews will soon be setting the scene at Grassi Point in Innisfil, Ontario. 
Principal Cast:
Julianna Margulies as Dr. Nancy Jaxx - a heroic U.S. army vet working with a secret SWAT team who puts herself in mortal peril when she tries to prevent the outbreak from spreading to the human population.
Liam Cunningham as Wade Carter - Dr. Nancy Jaax's vital ally in the race to prevent the virus from spreading
James D'Arcy as Trevor Rhodes - Center for Disease Control official, Carter's former assistant and current nemesis
Nick Searcy as Frank Mays - exhausted colony manager at the Reston Monkey Facility where the virus originated
Noah Emmerich as Lt. Col. Jerry Jaax - Nancy Jaax's husband, who doesn't hesitate to risk his life during the operation to contain the Eboli virus
Topher Grace as Dr. Peter Jarhling - virologist for the U.S. Army Medical Research Institute of Infectious Diseases, who butts heads with Dr. Jaax over the best way to contain the virus
Paul James as Ben Gillis - a lab tech at eh pathology lab in Reston, Virginia, assisting Dr. Jaax and Dr. Jahrling
Robert Sean Leonard as Walter Humboldt - company man who is a liaison between Hazleton research corporation and its primate lab in Reston
Robert Wisdom as Col. Vernon Tucker - Dr. Jaax's superior
Crew:
Directors: Michael Uppendahl (pilot) and Nick Murphy
Showrunners: Kelly Soulders and Brian Peterson 
Studio:
Fox 21 Television Studios
Lynda Obst Productions
Scott Free Productions
News Sources: Variety,  Business Wire, Futon Critic, Simcoe News, OMDC Production List, IMDB
For the next 6 weeks, James is directing "Made in Italy" in Montalcino
Details

Category: Latest updates
Finally, it has happened!  James is directing his first feature film from his own screenplay in Tuscany.  Cinemotore.com was the first to give us the scoop. 
LIAM NEESON IN ITALY, THE FILM TURNS FROM TOMORROW TO MONTALCINO ...
Published on 30 April 2019
"From May 1, will be filmed in Montalcino for six weeks "Made in Italy"
Director James D'Arcy.  In the cast are Liam Neeson, Micheál Richardson.
To realize the service for English production for filming in Italy, the Indiana Production."
Gian Marco Tavani has been added to the cast and he will be playing Marzio.
In an interview with Tele-Loisirs, he confirms that he is James' project. 
I am currently in Tuscany while shooting a British comedy entitled "Made In Italy" by James d'Arcy. The hero is played by Liam Neeson, we will also find his son. For my part, I play the role of a villain and I have a lot of scenes with Liam Neeson. It should arrive at the end of the year 2019 in cinemas.
He is repped by Alex Pacifico Management. From his instagram, we learn that the costume fitting was done in Rome.  
Another confirmation from Montalcino News:
La Nazione Siena del 03 maggio 2019  posted by Toscana Set (facebook):
 30 April 2019 La Voce del Campo.it (facebook)
 07 May 2019: Screendaily reports that Lionsgate has acquired the UK rights to Made in Italy.
Lindsay Duncan and Valeria Bilello have joined Liam Neeson and Micheál Richardson, which is now shooting in Tuscany after starting principal photography in London.
 Variety reports: 
 "James has written a beautiful and relatable story about a father and son who mend their relationship in the most unexpected of ways. Poignant, funny and heart-warming, this project reflects Lionsgate's continued desire to make the best of British films, with the best of British talent."  -- comment from Zygi Kamasa (CEO of Lionsgate UK & Europe)
The new co-producers for Indiana Production are Daniel Campos Pavoncelli and Allessandro Mascheroni and for Ingenious Media with Peter Touche and Anders Erden.
07 May 2019: Update from Montalcino News
On Friday, 10 May, they will be shooting in the center of Montalcino near via Ricasoli & via Bandi. From 2-5 pm, it will be forbidden to stop on those streets plus via Spagni. Then from 5 - 9 pm, they will move to the municipal road of Camigliano where there may be temporary road closures.
09 May 2019: Argiano (facebook)
In the last few days we host James D'Arcy, Micheal Richardson and Liam Neeson.
At Villa Fontanelle, it's shooting time "Made in Italy", the movie will be released next year and tells the story of ....
09 May 2019: Valeria Bilello and Gian Marco Tavani arrive on the set of Made in Italy (instastory).
10 May 2019: James shot beautiful scenes at Loacker Wine Estates (instagram video).
13 May 2019: Hollywood Pipeline - Liam Neeson and Valeria Bilello spotted in Montalcino, Italy on the set of Made in Italy directed by James D'Arcy.
Please continue to our PINTEREST for more set photos & news that will be added daily.
James D'Arcy set to shoot SCI-FI, "Warning" in Romania
Details

Category: Latest updates
Variety announced today that James is set to lead an independent science fiction drama, "Warning" alongside Laura Harrier (Peter Parker's girlfriend in Spiderman: Homecoming) and Mena Massoud (Guy Ritchie's lead in Aladdin 2019). 
Production Date: Slated to start this winter in Romania. 
Plot: The lives of different people seem to collide randomly in the near future of Earth.  But they are closely interwoven.
It will be filmed in a highly styled manner in the vein of the Netflix anthology series "Black Mirror." There will be existentialist themes of loneliness, death and the meaning of life in a technologically advanced world.
Direction: Agata Alexander (Her first film feature debut, but she has numerous music videos to her credit)
Script: Agata Alexander, Rob Michaelson, Jason Kaye
Music: Clint Mansell
Producer: Cybill Lui / Anova Pictures (Cybill was one of the producers of The Philosophers/After the Dark)
Sales: Nat McCormick, Brian O'Shea / The Exchange (International) and ICM Partners (North America)
It will be offered at the American Film Market and TIFF.
James is repped by: WME, Management 360 and Markham, Frogatt and Irwin.
Updates:
New Trailer for LIFE LIKE (formerly Love Thy Keepers)
Details

Category: Latest updates
The sci-fi thriller which we knew before as Love Thy Keepers is renamed "Life Like" and comes out with a new sleek trailer & poster.  
On May 14th, Lionsgate will release it straight to home entertainment on DVD, digital and on demand.
The film which was shot in Albany, New York in 2017 (May - June) marks the feature film debut for writer/director Josh Janowicz.
In the leading roles are: Drew Van Acker (James), Addison Timlin (Sophie), James D'Arcy (Julian - AI creator) and Steven Strait (Henry - android).  
 (Source: Flickering Myth)
In this futuristic thriller, Sophie and James purchase a lifelike robot to cook and clean at their sprawling new home. At first, android Henry is quiet and hard-working. But as his artificial-intelligence programming kicks in, Henry starts to anticipate the couple's needs and desires, ones they themselves cannot fully understand. Will Henry's terrifying behavior destroy Sophie and Julian's relationship—and their lives?
Welcome to the M15 for Wizards! James D'Arcy joins "The Rook"
Details

Category: Latest updates
Eclipse Magazine announced that James has been added to Starz's supernatural spy series. 
The Rook is an upcoming American television series based on the novel  by Daniel O'Malley, developed by Twilight author, Stephanie Meyer and Lionsgate production company. It was ordered to series at Starz in July 2017.
"The Rook" is a supernatural spy thriller produced by Lionsgate and Liberty Global and is adapted and co-produced by Sam Holcroft and Al Muriel, drawn from Daniel O'Malley's novel. Lisa Zwerling  will serve as executive producers via their their Carpool Entertainment production company, alongside Stephen Garrett who also serves as executive producer.
James D'Arcy will play the role of Dr. Andrew Bristol in "The Rook."  According to Express, his role will be a former operative brought out of retirement who holds a key to Myfanwy's past.
What is it about? 
The Rook," tells the story of Myfanwy Thomas, a woman who wakes up in London in the rain, with no memory of who she is and no way to explain the circle of dead bodies around her. She finds a letter from herself in her pocket and discovers that she's a high ranking agent of a secret organization called the Checquy, Britains secret service for people with paranormal abilities protecting the country from supernatural threats." 
Myfanwy will have to navigate the dangerous and complex world of the agency to find out who wiped her memory and why she's a target.  
He joins a great cast which includes Emma Greenwell playing Myfanwy Thomas, Paula Patton playing the main villain,  Joely Richardson, Olivia Munn, Adrian Lester, Ronan Raftery, Catherine Steadman... I could go on or you could just have a look at IMDB.
The series will air on STARZ in the U.S. in 2019 and on Liberty's platforms in Europe, Latin America and the Caribbean.
Lionsgate is handling the worldwide distribution.
Filming of "The Rook" is currently underway and they have been all over London..  They might have started as early as February or April 2018. As usual, we're late to the party. 
Some of the filming locations: 3 Mills Studio, St. Pancras, Tate Modern Bankside, Borough Market, Natural History Museum, Greenwich Observatory, Greenwich Park... 
Day #1 for Olivia Munn.   More #bts pics on Pinterest.
Update from Deadline: 26 July 2018
Shelly Conn and James D'Arcy are set for "key recurring roles" in Starz's upcoming spy thriller series The Rook.
Agent Carter Reunion & TCA19 Winter Press Tour for THE HOT ZONE
Details

Category: Latest updates
On Saturday, 09 Feb. 2019, there was a wonderful reunion with his Agent Carter family in Los Angeles.
Co-stars Hayley Atwell, Bridget Regan, Enver Gjokaj, Agent Carter writer Matthew Chauncey & Eric Pearson, producers Tara Butters & Michele Fazekas were with James.
Bridget Regan and Eric Pearson posted pictures on instagram. "#AgentCarter reunion. We run charades."
On Sunday afternoon, 10 Feb. 2019, James D'Arcy was at the TCA promoting THE HOT ZONE.  He was in the panel for the National Geographic segment of the 2019 Television Critics Association Winter Press Tour at The Langham Huntington Hotel in Pasadena, California.  #TCA19
He joined co-stars Julianna Margulies, Liam Cunningham, Noah Emmerich, Topher Grace and Paul James, along with the showrunners Brian Peterson and Kelly Souders in the Huntington Ballroom.
Photo Credit: Frederick M. Brown/Getty Images
Margulies explained that while researching for her role as Nancy Jaxx, she has been washing her hands more and carry wipes in her bag. Her character's real-life nephew told her that "infectious disease specialists never touch their face."
Topher Grace said he read the book in grade 8 and "scared the **** out of me because it was real... This isn't a fictional monster that's chasing us."
On who would have been blamed if Ebola became a crisis in the 1980's? James D'Arcy joked that it would basically be the beginning of #ThePlanetoftheApes and a war against the monkeys.  @daniellebd   
@allisonshoe called James "delightful." 
 Photo Credit: Vince Bucci/​National Geographic/​PictureGroup/​Shutterstock
Thanks to @alexander_bendo for this great pic!   Stay tuned for more pictures to be added later in our gallery.
 2019 Winter TCA Portrait Studio:
A Cocktail Reception was held for the panelists between 5.00 PM- 7.00 PM in the Lobby Lounge & Horseshoe Terrace.
In conjunction with the panel, National Geographic released their official trailer.
The Hot Zone will premiere for three nights, starting Mon. 27 May - 29 May 2019 on National Geographic at 9 PM.

James D'Arcy in Six Minutes to Midnight, alongside Dame Judi Dench!
Details

Category: Latest updates
James  is currently shooting the pre-WWII spy thriller directed by Andy Goddard (Downtown Abbey) from a first-time screenplay penned by Eddie Izzard collaborating with fellow actor, Celyn Jones.
Production began on Monday, 25 June 2018 in Wales (UK) and should continue till 20 July.
Synopsis: (Production Bulletin)
Summer 1939. Influential families in Nazi Germany  have sent their daughters to a finishing school in an English seaside town to learn the language and be ambassadors for a future looking National Socialist.
A teacher there sees what is coming and is trying to raise the alarm. But no one is listening.
Eddie Izzard will play Thomas Miller, a literature and language teacher born to English and German parents who teaches members of the German League for Girls.
As the Second World War looms, Miller is framed for murder and accused of being a German spy after he confronts the League's charismatic leader, a staunch supporter of Adolf Hitler.
Judi Dench will portray Miss Rocholl, the stern school headmistress who comes to Miller's aid after he goes on the run and attempts to exonerate himself.
James D'Arcy plays Captain Drey, a role we really don't know much about yet.   (IMDB link)
Jim Broadbent is Charlie.
Filming Locations:
The boarding school in the story is supposed to be set in Bexhill-on-Sea in Sussex, but since some of the buildings are too modern for a 1930's seaside town, the production turns to Wales for that. They will shoot in Bexhill and Llandudno in Northern Wales also. (Wales Online)
DOP is Chris Seager (Game of Thrones, Call The Midwife, A Dance to the Music of Time)
Produced by Mad As Bird Films Sean Marley, Andy Evans, Ade Shannon, Alex Ashworth and Sean Marley. 
Currently, the film has distributors in the UK (Lionsgate International) and Australia (Transmission).
 First set images: 
THE HOT ZONE first trailer is here!
Details

Category: Latest updates
Entertainment Weekly has the first trailer of THE HOT ZONE which was released today.
In the trailer, James (Trevor Rhodes) can be seen disembarking from a helicopter with with Liam Cunningham (Wade Carter) and Grace Gummer (Melinda Rhodes) in the jungles of Zaire in 1976 and having very intense and scary encounters with a mysterious & deadly virus. 
From the Nat Geo TV Media Kit, here's a bit more about James' character.
About Trevor Rhodes
A by-the-numbers consultant at the CDC, whose past experiences in the field have created a very different outlook on the disease than the team at USAMRIID.  Back in 1976 he was Wade Carter's assistant, first seen as a clean-cut, eager young scientist, sent by a private institute to track down a pathogen in Africa.  Thirteen years later in 1989, with a hard-won gravitas, he's risen in rank and calling the shots now.  He's determined to prevent wide-spread panic.  He goes against the grain, shocking everyone, but with substantial reasons in this situation.
There will be 6 episodes in this limited scripted series and James' name is attached to all the episodes as indicated on his IMDb.
The Hot Zone is set to premiere on Memorial Day, 27 May 2019 across National Geographic, and will air over three nights.
Elizabeth: Our Queen, a new Channel 5 documentary narrated by James D'Arcy
Details

Category: Latest updates
James D'Arcy narrated a new 8-part documentary series on Queen Elizabeth II to commemorate the 66th anniversary of her accession to the throne. Each episode is 60 minutes long.
The series premiered on Channel 5 (UK) from 06 February to 27 March 2018, however the series will be shown all over the world in the coming months.
For U.K. residents, Elizabeth: Our Queen is still available to be viewed on MY5 for a limited time (until May/June).
Click on the MY5 links below.
Elizabeth: Our Queen
Documentary series using interviews with those close to her to paint a personal picture of HM the Queen.
Aired on:  Channel 5, Tuesdays at 9:00 PM BST
Runtime: 60 minutes
EP 1     Queen in Waiting
Elizabeth's early years are explored, from the day she learned she would eventually be Queen to her studies with the Provost of Eton and the tour of Kenya during which she learned her father George VI had died. 
First Broadcast: 06 February 2018  
Available on MY5  until 07 May 2018
EP 2     Pomp and Circumstance
As she learned the ropes of monarchy, Elizabeth faced many tough decisions, including how to modernise the British Empire, manage a critically ill prime minister, and balance her royal duties with her family.
First Broadcast: 13 February 2018 
Available on MY5 until 14 May 2018
EP 3     Modernising the Monarchy
The 50s and 60s brought plenty of challenges, as Elizabeth tried to bring the royal family's image into the modern age. She made use of technology to get closer to her people via her first televised Christmas message, befriended Labour PM Harold Wilson, and invited the BBC into Buckingham Palace. 
First Broadcast: 20 February 2018  
Available on MY5 until 21 May 2018
EP 4     The Crown Under Attack
In the 70s, the Queen faced both a hostile nation who questioned the royal family's wealth, and scandal within as Margaret divorced and Charles sought a bride. 
First Broadcast: 27 February 2018
Available on MY5 until 28 May 2018
EP 5     Strong and Steady
Through the 70s and 80s, Elizabeth was thrilled to see her sons married, but also faced a strained relationship with her first female prime minister, Margaret Thatcher. Though the two women worked hard to present a united front, they were dogged by press rumours of trouble between them. 
First Broadcast: 06 March 2018 
Available on MY5 until 04 June 2018
EP 6     The Crown in Crisis
In the 90s, Elizabeth faced the most challenging decade of her reign, including the famous 'annus horribilis', during which three of her children's marriages failed, and fire destroyed much of Windsor Castle. 
First Broadcast: 13 March 2018 
Available on MY5 until 11 June 2018
EP 7     Reinventing the Royals
A look at Elizabeth II's life since 2000, an era when she lost her sister and mother, but also enjoyed happier times, including her Golden Jubilee, and the wedding of Prince Charles and Camilla Parker-Bowles 
First Broadcast: 20 March 2018 
Available on MY5 until 18 June 2018
EP 8     Happy and Glorious 
As Elizabeth moved into the 2010s, there was a new confidence in her reign as she used her 60 years of experience to reconcile old adversaries and celebrate her Diamond Jubilee. 
First Broadcast: 27 March 2018 
Available on MY5 until 25 June 2018
Credit:  http://www.charlescolville.com 
James D'Arcy is in South Africa filming "The Hot Zone"
Details

Category: Latest updates
The Wrap confirms that James D'Arcy & Liam Cunningham began filming in South Africa today.
It also reports that Grace Gummer has been added to the cast as  Melinda Rhodes. She is Meryl Streep's daughter.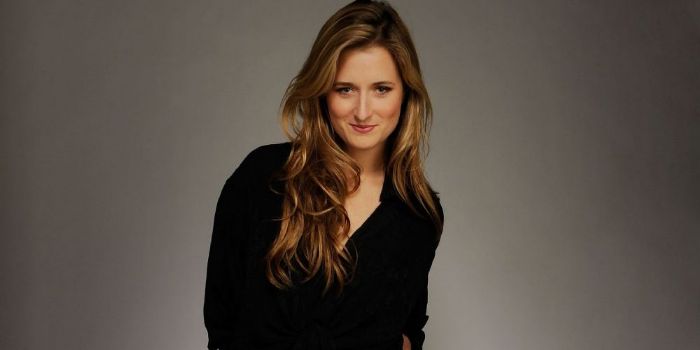 " Melissa Rhodes (Grace Gummer) meets Wade Carter (Liam Cunningham) and Trevor Rhodes (James D'Arcy) in 1976 Zaire, Africa while living in the region as an aid worker. Rhodes is one of the first people on-the-ground to encounter the deadly and mysterious Ebola virus.
Along with Carter and Rhodes, they chase the deadly and mysterious Ebola virus into the jungle, helping those infected to no avail. "  Did they give James' character a wife?  
The Hot Zone wrapped production in Toronto on 16 November 2018 and James returned to London briefly before resuming production in South Africa today, 06 Dec. 
But it might have been earlier since Liam Cunningham posted this on his instagram on 04 Dec, Tuesday.
Cameron Duncan, the cinematographer currently filming The Hot Zone for NatGeo posted this:   (Cato Ridge is near Durban)
James looking gorgeous from the set of The Hot Zone at Richards Bay, KZN, South Africa.
The Hot Zone TV series will premiere May 2019 on National Geographic channels globally.
James D'Arcy in "Active Measure" S7 Ep 5 of Homeland
Details

Category: Latest updates
James made his first appearance on Homeland last Sunday sporting an American accent as a cocky CIA colleague &  former flame of Carrie Matheson (Clare Danes).
S7 Ep 5 "Active Measure"  / Air Date: 11 March 2018 / Showtime (USA) @ 9 PM ET/PT 
Carrie assembles an A team of off-the-book spies to "shake up" Simone who delivered the $50,000 payoffs to a prison guard the day before Gen. McClendon died in custody. The purpose of the mission is to connect Simone to Wellington.
The team includes Anson (James D'Arcy), Dante (Morgan Spector), Max (Maury Sterling) and three other men from previous CIA missions: Stein (William Popp), Doxie (Clé Bennett) and Bennet (Ari Fliakos).
The idea is to have them pretend to be disgruntled prison guards wanting a bigger payoff, rough up Simone so that she would go running to Wellington.
Anson (James D'Arcy) is first on her list...
Actor Maury Sterling who was live tweeting during the airing, posted some interesting facts.
"And welcome to #Homeland #JamesD'Arcy.
Fun Fact: Mr. D'Arcy had a thing for @sweetFrog frozen yogurt. And we both were amazed that they gave spoons that change color. #MindBlown #Homeland @Showtime."
"Max has friends! An awesome group of folks. @DIXONPOPP @CleBennett #jamesD'Arcy #AriFliakos #MorganSpector #ClaireDanes #Homeland @Showtime @Sho_Homeland"
"And, the Stroopwaffel line was a genius ad lib from James D'Arcy. #Homeland @Sho_Homeland"
Das Boot is now launched on SKY in Germany
Details

Category: Latest updates
As of Friday, 23 November 2018, all 8 episodes of Das Boot are available on SKY streaming platforms via Sky Ticket, Sky Go and On-Demand in Germany, so they will have actors speaking in German, French & English ** with German subtitles.
At the same time, Das Boot is broadcasting 2 episodes a week on Sky 1 HD  Channel on Friday night's Prime Time at 8.15 pm. 
There are repeat broadcasts on Friday, 10.20 pm, Saturdays 8.20 pm and Sundays 8.45 pm.
Ep 1 "New Paths" & Ep 2 "Secret Missions" -  Nov 23 at 8.15 pm & 9.20 pm
Ep 3 "Losses" & Ep 4 "Doubt" -  Nov 30 at 8.15 pm & 9.15 pm
Ep 5 "Loyalty" & Ep 6 "Against Time" -  Dec 07 at 8.15 pm & 9.10 pm
Ep 7 "Damned" & Ep 8 "Billing" - Dec 14 at 8.15 pm & 9.15 pm
The series will eventually be distributed in over 100 territories worldwide with different release dates: 
Australia - SBS (on demand) 26 Nov ** with English subtitles
Central & Eastern Europe - Epic Drama  26 Nov Mondays at 22.00 in double episodes
France, Arabia & Latin America - Starzplay
Italy - Sky Italy  ** Jan 04 2019 every Friday at 21.15 
New Zealand - TVNZ (on demand) ** available now with English subtitles
Portugal & Spain - AMC  ** Feb 2019
Russia - Epix / Viasat VIP PLAY
U.K. & Ireland - Sky Atlantic ** February 2019
U.S. - Hulu
James D'Arcy can be seen in Eps 5 & 6 as Jack Sinclair, the head of a British special force that supports the French Resistance. He makes a covert rendezvous with a small Resistance group in La Rochelle led by an American he knows from the Spanish Civil War, Carla Monroe (Lizzy Caplan). 
Set in autumn 1942, the Allies have cracked the Enigma Code, signalling the end of the U-Boat's dominance at sea and increased levels of Resistance on the German occupiers. James' character offers the perspective of the Allies with the directive to Carla which is to avoid civilian casualties as much as possible when carrying out the sabotage missions at La Rochelle. 
Here are a few screencaps: (Warning: Spoiler ahead) 
Stills by Nik Konietzny for Bavaria Fiction:

Viasat Channels interview the international cast:  James D'Arcy, Franz Dinda & Lizzy Caplan
Update: 
06 Dec 2018: More than 3 million viewers watched it on TV (1.13 million) & streaming services (1.89 million) within its first 10 days. Pleased with the ratings & reviews, Sky ordered a Season 2  of Das Boot to start production in Fall 2019.
At the press launch in Munich, Andreas Prochaska said that he won't be re-directing the next season.
I spent enough time with the submarine, for two lives - Those were two very intense years and I feel like I've done my part. Now, other directors are sure to discover new things there. - Twenty-three characters were killed in the eight episodes. At some point, you want to leave all murdering and dying behind.   source
Aceify with Leon Smith & James D'Arcy
Details

Category: Latest updates
A sweet treat for us!  James appears on a short promotional film uploaded by ACEIFY Pro on Vimeo on 05 March 2018.  Aceify is an advanced coaching app for tennis coaches. 
This could have been from the session with Davis Cup Captain, Leon Smith posted on instagram on 09 November 2017. 
See candid gallery for the instagram photo and caps from this video.   #aceifyapp #aceify @aceifyme  
Aceify Coaches are paid more. Leon Smith and James D'Arcy. from ACEIFY on Vimeo.
James at the Nitto ATP Finals
Details

Category: Latest updates
"The Hot Zone" wrapped in Toronto on Friday, 16 Nov 2018 and James returned to London and went to the Nitto ATP Finals on Sunday afternoon, 18 Nov.  James will have two weeks break before filming of "The Hot Zone" resumes in South Africa in early December during which he also managed to squeeze in a BMW advert: Introducing the new BMW Z4 (21 Nov).
James D'Arcy was at London's O2 Arena to watch Novak Djokovic (Serbian top seed, current world #1) take on Alexander Zverev in the Men's Singles Finals. The 21 year old German 6'6 beanpole, Alexander Zverev became Nitto ATP Finals' youngest champion with a stunning 6-4, 6-3 victory over the seasoned Djokovic within the exciting 1 hr 19 min match. 
James D'Arcy with fellow tennis enthusiast, James Norton relax in the Lacoste VIP Lounge ahead of the game, along with Luke Evans & Mad Mikkelsen.  The Daily Mail reported on their attendance. 
James D'Arcy at the EE British Academy Film Awards
Details

Category: Latest updates
The 71st British Academy Film Awards were being presented on Sunday evening at the Royal Albert Hall in South Kensington, London. 
James D'Arcy was there along with some of his co-stars, Fionn Whitehead, Jack Lowden, Tom Glynn Carney, and Christopher Nolan & Emma Thomas to represent Dunkirk.
James looked gorgeous in a timeless black tuxedo with a Time's Up pin to show his support of the #TimesUP movement for sexual harrassment.. Many, if not most, of the attendees wore black in solidarity for #TimesUP and #MeToo.
 From the BAFTA facebook, a glimpse of James near the end of the video... 
Tatler Magazine included James among their Baftas 2018: The best dressed on the red carpet.
The ceremony hosted by Joanna Lumley began at 7 PM and was televised on BBC One at 9 PM.
The Duke and Duchess of Cambridge (Prince William & Kate Middleton) also attended, taking their seats in the front row. 
Dunkirk did not win the Best Film and Best Director Award, but the Dunkirk sound team took home the Best Sound award. 
There was an after dinner at Grosvenor House and Annabels for the Vogue and Tiffany & Co Fashion Film Party, but we did not see photos of James from those two events..
 Ibsan73 (flickr) posted this of James D'Arcy at the BAFTA 2018 Afterparty
Check out our Public Appearances Gallery for red carpet photos of James & photos with fans.  
Many thanks to Alexander Bendo for the hi-res stills and Sasha Wickenden, also. 
A start date & new father/son team for Made in Italy
Details

Category: Latest updates
Production for James D'Arcy feature screenplay and directorial debut, Made in Italy is now set to begin filming in April 2019 in Italy, but with new leads!
Bill Nighy and Jack Lowden were initially attached, but some sources said they had to pull out because of scheduling conflicts.
Liam Neeson and his son, Micheál Richardson will now star in James' comedy.
Neeson will play the bohemian London artist, Robert, while Richardson will play the estranged son, Jack.
Micheál Richardson is the eldest son of Neeson and his late wife, Natasha Richardson. The 23 year old is a rising actor and has recently taken on the surname of his mother to honour her.
Although Liam Neeson is best known for his action & drama films, he is also wonderful with comedy as in "Love Actually" and "A Million Ways to Die in the West." Last year, he had hinted to Radio Times that it was time to put an end to his action films:
The thrillers, that was all a pure accident. They are still throwing serious money at me to do that stuff.  I'm like, Guys, I'm sixty-fucking-five. Audiences are eventually going to go, "Come on."
Made in Italy is a heart-warming comedy about a bohemian London artist with his long been estranged son who travel to glorious Tuscany to quickly sell the house inherited from his late wife. Neither expects to find the once beautiful villa in such a state of disrepair and because of Robert's comical lack of DIY skills, the renovations go badly leading him to seek help from colourful locals. For Jack, the state of the house mirrors his search for happier memories of his mother. Jack falls for a young, vivacious Italian chef at a local trattoria, Natalia, who has a jealous and threatening ex-husband. While restoring the villa, Robert & Jack also start to mend their relationship and their future may now look quite different that may surprise them both.
A statement from Hanway Films managing director Gabrielle Stewart:
It has been exciting to see this popular screenplay and project really mature and take shape this year; and with Liam and Micheal playing a father and son facing challenges both emotional and comedic in Tuscany, we are in for a very special treat.
And a celebratory tweet from Markham Froggatt Irwin:
Kick starting the week with the brilliant #JamesDArcy 's directorial debut #MadeInItaly

The production team includes Crossday's (London) Pippa Cross, Sam Tipper-Hale with Palomar Production's (Italy) Nicola Serra. Gabriel Stewart and Janette Day are exec producers.
Cinematography will be by award-winning Mike Eley (Parade's End) and Chris Dickens (Slumdog Millionaire) for Editing.
Hanway Films is selling the film at the American Film Market starting Wednesday at Santa Monica, California. 
A Dreamy Agent Carter Reunion in "Kevin (Probably) Saves the World"
Details

Category: Latest updates
Agent Carter had such a special place in the hearts of creators, Tara Butters & Michele Fazekas that they added the voices of the actors into a special scene in their new ABC series, Kevin (Probably) Saves the World. 
Butters said:  Agent Carter "was so much fun. We got to do the show that we wanted to do. I'm super proud of that show, and I think everybody that was involved in it feels the same way."  
"I also think that if we told them tomorrow that they were going to let us do an 'Agent Carter' mini-series, they would all sign up for it" added Fazekas.
"Butters, Fazekas and many of the actors and writers have remained in close contact since the show wrapped up in 2016, on a text chain that often sees weekly communication. So when the idea came up to bring some of them on "Kevin Probably Saves The World," it was an easy outreach."  
"They all share our appreciation for the ridiculous, and I think that was helpful," Butters says.
"Everyone is all over the world, everyone has different jobs, and this is something that is really easy to do," says Fazekas. "Even if you're working, even if you're somewhere halfway across the globe, you can go to some facility, record a couple of lines and leave. It's not a big commitment, so that's sort of also what made it ideal."
In the opening scene of last night's episode,  Tyler (Dustin Ybarra) reads a letter from his Canadian love, when he has a moment of fantasy and some of the breakfast food start talking to him. 
"James D'Arcy voices a pat of butter on an English muffin, Enver Gjokaj embodies a milk carton, and Wynn Everett plays a pancake." 
This breakfast fantasy sequence appeared on "Kevin (Probably) Saves The World" (s1 ep12) "Caught White-Handed."
It aired on Tuesday, 16 January 2018 at 10pm /9C on ABC.
 Source: Variety
Embracing the electric, a new BMW i8 advert
Details

Category: Latest updates
A new advert voiced by James D'Arcy published on 27 Sept 2018 on BMW UK channel.
Progress is more than simply adapting, it's shaping the future.
Step into the world of electric with BMW i offering models with both all-electric engines and plug-in hybrids. These two options allow drivers to find their perfect electric driving solution; there's never been a better time to drive electric with BMW. 
"Ode to Tarmac" plus 5 Funny TV Spots for BMW Online
Details

Category: Latest updates
For the month of December 2017, we found two wildly different BMW Adverts voiced by James D'Arcy. 
For FCB Inferno, James read a love poem from the ultimate driving machine to the ultimate driving surface - tarmac. Stunning visuals of winding tracks and open roads paired with James' deep resonant & lyrical voiceover reminds viewers that the BMW is a car for those with a love for driving.  
Released on 05 December 2017: BMW_Ode To Tarmac from FCB Inferno on Vimeo.
Currently airing on UK TV Networks are spots for BMW Online focused on hilarity. The BMW Online offers satisfying support whether you're choosing a new car, asking questions, using a chat service, trading or buying a new car, but relatable and funny situations can happen when these tools are misused. 
Two women in a bridal shop
Released on 29 December 2017 on BMW UK youtube,
A father and son on a video chat 
Released on 03 January 2018 on
BMW UK youtube.
A woman looking at a different sort of menu...
 Released on 04 January 2018 on
 BMW UK youtube
She's looking choosing to buy or sell her car..
 14 December 2018 - Buy the BMW of your dreams from the luxury of your comfort zone.
 14 December 2017: Get a trade-in valuation of your current car, from the luxury of your comfort zone.